As promised, I bring you some Momoe :D
I don't think she needs any introduction, but just in case, Yamaguchi Momoe was a singer who debuted in 1972 at the age of 13 after passing an audition for the legendary talent tv show "Star tanjou", and retired in 1980 at just 22 when she married actor Miura Tomokazu (to whom she's still married).
Although she was only active for 8 years, she is considered one of the most important and unforgettable singers of the Seventies because of her "daring" (for the time) image and peculiar husky voice.
She is a great singer and, especially in her later career, she performed really amazing songs so I'd suggest you to give her a try.
First off, the compulsory best album.
Yamaguchi Momoe - "Golden☆Best"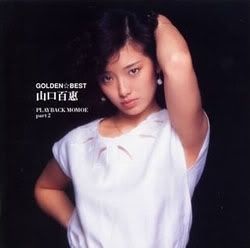 128KbS - tags in Japanese, filenames in romaji
[
download
]
Originally in two discs, for easiness of scrobbling I tagged it with consecutive track numbers.
01. Toshigoro
02. Aoi kajitsu
03. Kinjirareta asobi
04. Harukaze no itazura
05. Hitonatsu no keiken
06. Chippoke na kanshou
07. Fuyu no iro
08. Mizuumi no kesshin
09. Natsu hiraku seishun
10. Sasayaka na yokubou
11. Shiroi yakusoku
12. Ai ni hashitte
13. Yokosuka story
14. Pearl colour ni yurete
15. Akai shoudou
16. Hatsukoi soushi
17. Yume saki annaijin
18. Imitation gold
19. Cosmos
20. Akai kizuna (red sensation)
21. Otomeza kyuu
22. Playback part 2
23. Zettai zetsumei
24. Ii hi tabidachi
25. Manjushaka
26. Bi - silent
27. Ai no arashi
28. Shinayaka ni utatte
29. Aizenbashi
30. Rock'n'roll widow
31. Sayonara no mukougawa
32. Ichie
33. Anata e no komoriuta
34. Sekishun doori
Then, three of my favourite albums in chronological order.
Yamaguchi Momoe - "Yokosuka story"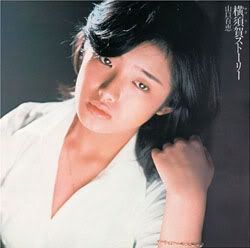 192KbS - tags in Japanese, filenames in romaji
[
download
]
01. Kagerou
02. GAME IS OVER
03. Yokosuka story
04. Jitensha no ue no kare
05. Club sandwich wa ikaga?
06. Kazetachi no gogo
07. Ima mezameta kodomo no you ni
08. Hitonigiri no suna
09. Akai unmei
10. Soredemo ashita ga...
11. Ai no boshoku
12. Amai uragiri
Yamaguchi Momoe - "Cosmos (uchuu)"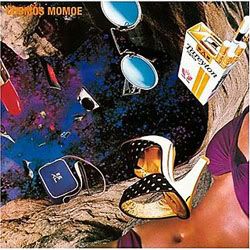 192KbS - tags in Japanese, filenames in romaji
[
download
]
If you care, this is my favourite Momoe album ever. ♥ Great concept album.
01. OPENING (TAKE OFF)
02. SPACE OPERA
03. Ginga café terrace
04. Uchuu ryokou no pamphlet
05. Gin'iro no gypsy
06. Tadayoi no naka de
07. Cosmos (uchuu) [
not the other Momoe song titled after the flower cosmos
]
08. Kidou shuusei
09. Otomeza kyuu
10. ROCKET JACK
11. Toki no tobira
12. TIME TRAVEL
Yamaguchi Momoe - "Moebius game"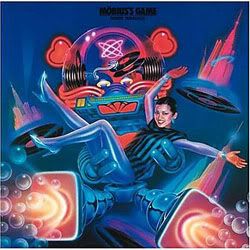 192KbS - tags in Japanese, filenames in romaji
[
download
]
01. Rock'n'roll widow
02. Aishuu no Coney Island
03. Nozoki karakuri
04. Paper dream
05. Apocalypse love
06. Techno paradise
07. Koi no hotline
08. One step beyond
09. E=MC2
10. Violet rhapsody
Enjoy, and comment if you take :D